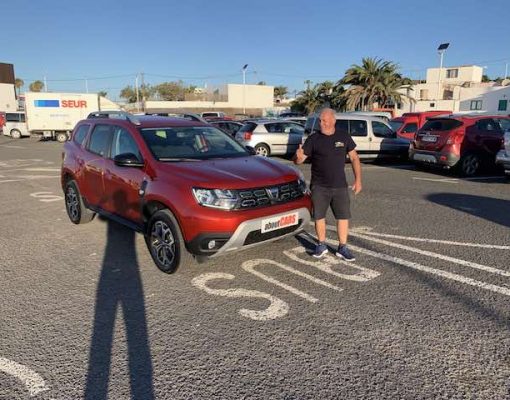 The easiest car purchase we have every made!!
Such excellent service from Wieberen, such a nice friendly and professional guy.
Extremely helpful from our first phone call, he arranged to meet us at the Fuerteventura ferry port where we test drove the car. we then decided to purchase the car, he arranged everything for us, all the paperwork and even delivered the car to Lanzarote ferry port for us. Extremely happy with our new car,
We would not hesitate to buy from him in the future. Highly recommend Aboutcars.
Mr and Mrs Elwell – Playa Blanca